Happy Glamping at Loire Valley Llama Farm Stay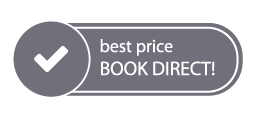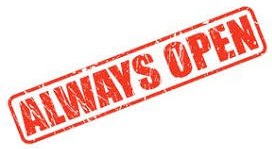 Loire Valley Llama Farm Stay is 17 acres of mixed meadows, woodland and a lake. Opening to guests in August 2018 it already has quite a following on social media and many 5* reviews.The beautiful and unusual Lotus Belle Tents are luxuriously kitted out with "proper" beds, a double and 2 singles in each tent, and have eye catching Egyptian cotton bedding, also provided are lamps, USB points and chargers powered by solar ~ no expense is spared to ensure your comfort.
Stays in the tents at Loire Valley Llama Farm Stay start early in spring each year and continue until late into autumn, the tents have wood burners installed and Nigel & Sarah make no additional charge for as much wood as you need to keep snug.
If you'd like to visit through the winter or prefer to stay in a room at any time of the year, there are 2 rooms available in the Old Barn, a double and a twin that can sleep 3.
The tents are thoughtfully located within the farm, one being secluded at the end of the fruit tree orchard, named the Tente Peche, as it has an abundantly fruiting peach tree in grabbing distance of the tents decking. All bedding, towels, cutlery, crockery and cooking utensils are included to make this self-catering holiday simple. The outdoor kitchen, under a spectacular flowering pergola, is equipped with fridges for each tent, gas and wood fired barbecues and a microwave, kettle and toaster and plenty of work surfaces. Shower facilities are plentiful with an outdoor solar heated private shower for each tent or an indoor plumbed-in shared shower.
GLAMPING IN LUXURY BELLE TENTS & ROOMS IN THE OLD BARN: We hope our website gives you all the information you need to book a stay on our 17 acre Llama farm with 2 Exclusive Luxury Lotus Belle Tents, 2 Comfortable Rooms in Our Converted Barn and 7 Llamas, 3 goats and many chickens.
If you have any other questions, please CONTACT US or use CHAT NOW in the bottom right corner.
Down on the Farm: Nestled in the Forêt de Bercé, our 17 acre Farm is made up of pasture, forest, woodland and a lake. There are plenty of walks on our doorstep, both on and off the farm, either with or without your dogs.  The farm is perfect for our herd of 7 llamas, with 5 females and 2 trekking boys, we also have 3 baby goats and 6 chickens! Vinny our young cockerel loves to be held and gently stroked.  All our animals are free range and members of our family. Our 2 dogs Missy & Crumble, love other dogs staying, we are most definitely Dog Friendly. Our latest addition to the family are our 2 rescue cats - Lola & Sammie
Our guests are welcome to explore the woodland trails or spend time relaxing in the Loire Valley sunshine listening to the chatter of the Llama, their field is right next to the Belle Tents. On arrival be sure to book your llama trekking taster experience which is included with our compliments for all farm stay guests that book direct. Barbecues and the outdoor kitchen keeps things simple for lazy days on the farm. Our garden and swimming pool will ensure that children stay entertained and everyone stays cool. We even have an indoor games room equipped with a PS4, puzzles, games, book exchange and a comfy sofa. 
Our village of Lavernat with it's Bar and grocery store is within walking distance, and the nearest town of Chateau-Du-Loir is just a 10 minute drive and offers Bistro's, restaurants and shops. The area is renowned for it's apple farms, producing many varieties. There are also vineyards and cheese farms to visit nearby. At the Llama Farm we are rural and guests comment on the tranquillity and nature on view. We have no light pollution at night which makes for a beautiful display of stars and planets visible to the naked eye. 
Llama Trekking: Available for both Farm Stay guests and visitors. Down on the Farm you can book a The Llama Trekking Experience, this comprises of a short introduction to safety and care around the Llamas (they are all friendly but they are animals and must be respected) then some time spent with all the Llamas in the stable, hand feeding and harnessing of the Orion, Axle and Savannah, followed by a Llama Trek around the farm. Click here for Llama Trekking
Cycling: La Vallée du Loir à vélo passes close by to our farm and winds through 320km of countryside past vineyards and orchards, if you aren't able to bring your bike, we can arrange bike hire locally.
Activities: Whatever you want to do whilst visiting La Vallée du Loir, we can help you find the activity and assist with booking (in advance if you want to ensure availability) There is so much going on in the area.... River swimming & Canoeing in Marcon & Chartre Sur Le Loir (10 minutes away), Leisure lake at Lac de Varennes with water sports, slides and paddle boarding (15 minutes away) Wine tours, Balloon Rides, Karting, Quad Bikes, Kayaking, Helicopter rides, Fishing, Museums, Horse riding from our village, and of course, the French favourite, cycling. Paris is just over 2 hours by train.
Le Mans 24 Hour Circuit: We are situated an easy 30 minute drive from Le Mans with a packed 2019 schedule from March to November of racing, trucks, karts and Moto GP. Loire Valley Llama Farm Stay provides an ideally situated relaxing retreat away from the daily excitement of Le Mans. click here for Le Mans 2019 Calendar
The Stomping Ground of French Kings: Medieval Tours & The Loire Valley are just 35 minutes away. Known as the Garden of France, The Valley of Kings and The Cradle of French Royalty. Loire Valley Llama Farm Stay is surrounded by numerous Chateau's and Renaissance gardens open for visitors to explore, Our favourites include the medieval fortress that is Chateau Amboise, and Le Lude with its beautiful Chateau and British pub and restaurant (25 minutes). There are so many more that we recommend the following article to choose which to visit Top 10 French Castles
There are also many Brocantes and Vide Grenier's throughout Spring, Summer and Autumn, we love a good brocante and can help you find local ones whilst you visit.
Winter Stays on the Farm: 
We have comfortable rooms in the Old Barn, with central heating and the piping hot showers and toilets located in the same building.
Click here to Ask Us Anything!